Welcome to
JHAVERI & JHAVERI
Architecture | Interiors | Acoustics
We believe in Revolutionary Architecture that helps to express the aspirations and joys we all have in common. Based in Andheri West, the heart of Mumbai, the firm offers comprehensive services in the field of design, construction, interior ornamentation and acoustical project consultancy.
JHAVERI & JHAVERI Architects was established in 1964 under the leadership of Ar. Ajit.C.Jhaveri and his brother Shri Sarabhai Jhaveri. Since then, the firm accentuates a multi-faceted portfolio reflecting designs of a wide variety of building types for a diverse range of clients. Projects vary in scale from master planning to architectural to interior fit outs of varied buildings purposes from malls to multiplexes, from small offices to commercial complexes, modest houses to high end residential interiors. The biggest testimony to the fact is our lasting relationship with a large number of our repeated clients.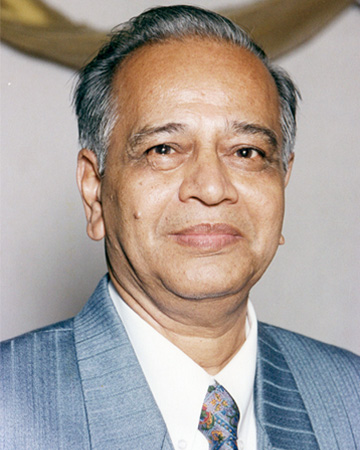 Ar. Ajit Jhaveri - Founder
B.SC. G. D.ARCH, A.I.I.A, A.S.I
(1935 – 2015)
Ar. Ajit Jhaveri born on 10th November 1935, completed his Bachelors of Science degree from Mumbai University in Physics and Chemistry and later pursued Architecture from Academy of Architecture, Mumbai,  graduating in 1964. Worked at M/s Kora & Bhatt for two and half years and for a year at Bhagat Bros as Interior Designer.
Started Company named, Jhaveri & Jhaveri in 1964 with his Civil Engineer brother, Shri Sarabhai Jhaveri. Was professionally active for almost 50 years in the fields of Architecture, Acoustical consultancy and Interior designing. Having completed various prestigious projects apart from Recording Studios, Theatres and Auditoriums making him India's leading Acoustical Consultant. Worked for more than 30 Cinema Houses. 30 Recording Studios 15 Auditoriums and Multipurpose halls, Conference Hall for  SAARC of Bhutan. Appointed as Acoustical Consultant from Government of India and Maharashtra. His enthusiasm and dedication to his profession made him one of the sought professionals in his field.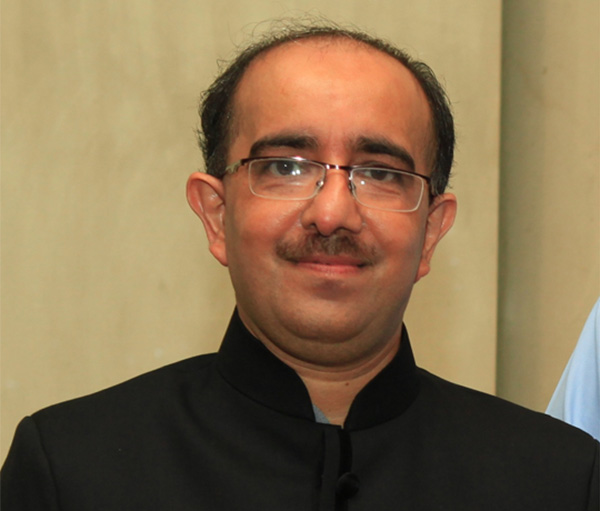 Ar. Rahul Jhaveri - (Partner)
G.D.ARCH
Member of Council of Architecture.
Member of Acoustical Society of India.
During graduation year 1991-92 from L.S. Raheja College of Architecture, was awarded The Best Architect Student of the year Award by Rotary Club of Mumbai for being throughout First grade student. With sharp technical skills, adaptable nature and leadership qualities has managed to grow the organization to complete over 400 Cinema screens across India in tenure of last 15 years.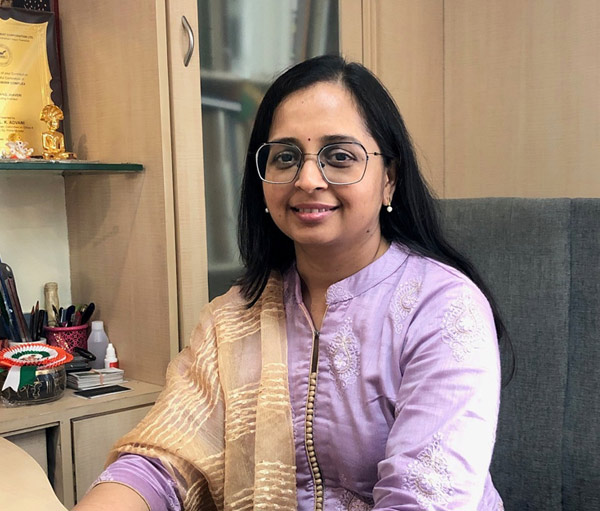 Ar. Uchita Jhaveri - (Partner)
B.ARCH A.I.I.A
Member of Council of Architecture.
Member of Institute of Acoustics, UK.
Graduated Bachelor of Architecture from Bhausaheb Hiray College of Architecture, Mumbai in 1999. With creativity and finesse in design skills, she has been the back bone of numerous designs for Architectural, Acoustical and Interior projects. With team management and exploring new ideas with innovative technology has been her prior consideration in designs.
Our Team - Elements to Success
At the helm of our organization having group of highly qualified, multi-skilled and experienced Architects, Acousticians, Interior Designers and Administrative staff to meet the demands and challenges of various projects, thus, helping us to conceive the best possible solution and deliver outstanding work to our clients. Our mission aims to continue revolutionizing the delivery of design and build services globally.
The team draws a fine line between aesthetics and functionality, using CAD and 3D modeling tools to ensure an excellent output of the project. Our team focuses on active discussion and collaboration at all levels, which enables every design to reach its most evolved solution. Each project is handled by a talented and dedicated team who works closely together at every stage of the venture, depending on size and scope.
We are a company built on innovation, ingenuity, perseverance and resilient work; thus our team is encouraged by giving responsibilities and opportunities to better themselves in the work, which in turn improves our organization's disciplinary; thus, creating a positive impact on our overall growth and vision of the firm.